MESSAGE FROM KINYO

KINYO has been steadily pursuing the business since 1930s as the largest rubber roller and blanket manufacturer in Japan.
Thanks to your continuous support, our diversified product line, that reflects the initiative and creative technology, has been highly appreciated in industries of wider fields.
In addition to our four manufacturing plants domestically, we expanded manufacturing plants in Europe, the U.S.A., China, Vietnam and Thailand. Based around these manufacturing plants, we established sales branches domestically and internationally which are playing important roles.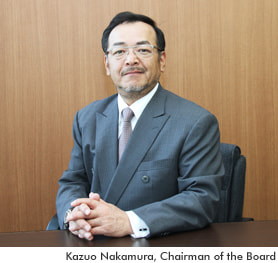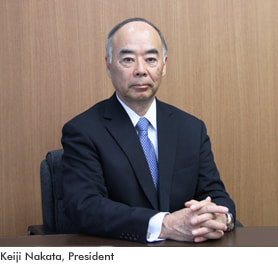 From now onwards, we will focus on creating products to match our customer's needs. For this we enhance the R & D activities together with strengthening production and sales systems. We are intent on becoming a global enterprise through a strong sales network, and profitable products, yet being sensitive to the humanism for the harmonized international society.
We are determined to make our full efforts to push forward our specialized fields so as to assume a part of the 21st century industries.
We will achieve this goal with your continued support.
Kazuo Nakamura, Chairman of the Board
Keiji Nakata, President